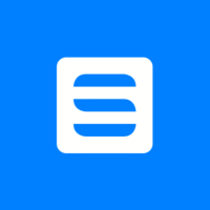 Senior Customer Success Manager at Skedulo
Computer Software, Customer Service, Full-time, Australia
Skedulo we work on leading Desk-less Productivity Cloud solutions powered by AI and machine learning to empower organisations to manage, engage and analyse their desk-less workforce, supporting the 80% of global workers who don't work in a traditional office setting. Like a lot of the world's most recognisable tech companies, we started small, working out of a garage but even then we had the ambition to be great. Fast forward to 2021 we are an Australian start up success story and one of the world's fastest-growing SaaS companies with offices in San Francisco, Brisbane, Sydney, London and Ho Chi Minh.
Job Description:

The Senior Customer Success Manager at Skedulo manages a set of strategic customers and is accountable for driving adoption, engagement, renewal, and growth of the Skedulo platform. The role engages deeply with our biggest customers to understand their use cases, pain points and driving business value outcomes while leveraging Skedulo. The position can be based remotely in Australia and reports into the Regional Director Customer Success, which is part of the Skedulo Customer Experience group.
Please bear in mind:
If you read through the requirements as a checklist and haven't ticked every box, please don't rule yourself out just yet.
We've seen the research that women and other people in underrepresented groups tend to only apply when the checklist is all ticks and no crosses. Don't self-reject!

Key Responsibilities
Own a small focused book of high-profile & strategic accounts, with the goal of renewing customers year over year and identifying revenue expansion opportunities.
Consult with and enable customers to understand their business and strategic goals throughout the customer lifecycle; ensure customer's overall objectives are being met and drive outcomes through adoption of product and services
Establish and grow key relationships with executive sponsors and decision makers across full book of business
Identify and manage customer escalations to drive resolution internally with stakeholders and externally with customers
Partner closely with Sales and Customer Success leadership to mitigate churn risk and ensure ongoing customer success retaining Customers for Life.
Track customer interaction within Salesforce and Gainsight
Evaluation of new product features and provide customer feedback to Sales, Product, Customer Success and Engineering teams
Participate in events and seminars to maintain a deep understanding of the workforce management space
Prepare and execute on jointly agreed customer success plans
Increase adoption and expand usage of Skedulo within each account identifying opportunities for cross-sell and up-sell
Introduce new product features and communicate Skedulo best practices to customer
Assist with core product on-boarding process: have a good understanding of our product and customer journey while working with internal and external stakeholders
Collaborate with the Services Delivery project team during custom implementations of Skedulo
Build Skedulo product champions and excellent Customer Advocates within each customer account
Collaborate with Marketing and PR teams on customer events, sales references and success stories
Responsible for key customer success metrics, including customer adoption, expansion, renewal, churn and satisfaction.
Requirements
5 to 7 years of experience relevant previous experience directly engaging and managing customer accounts and relationships
Must possess a strong attention to detail and ability to produce highly accurate analysis
Must have excellent verbal, written and interpersonal communication skills
Must have extremely strong executive presentation skills and ability to demo solutions
Business savvy: ability to translate business needs into product requirements
Strong attention to detail and ability to produce highly accurate analysis
Strong project management skills to manage customer issues and escalations
Prior experience working with C-level executives
Experience managing customers in a SaaS environment
A proven ability to learn new products, develop technical knowledge and apply new skills in a high paced environment
A strong teamwork ethic is highly desired
Conflict Resolution Management
Have a understanding of Change Management skills
Enjoy problem solving while learning, developing and applying new skills along the way
Healthcare & NDIS knowledge a plus
Beneficial to have good configuration knowledge of Salesforce
Beneficial to have a working knowledge of the Atlassian Suite, JIRA, Confluence and Service Desk Experience using Salesforce, Gainsight and Zendesk is a plus
Beneficial to have prior experience working with offshore and distributed teams
Benefits
Fun, creative and fast-paced working environment
Competitive salary
10 paid sick days per year
4 weeks paid leave per year
8 Days of public holidays per year
8 Mental Health paid days off per year
3 Paid Volunteer Days per year
Paid Calm App Subscription
Stock Options/ Equity
Kitchen stocked with snacks & drinks
Paid Parental Leave
Learning & Development Stipend
Employee Referral Bonus
Our offices have creative, open workspaces with room to play, reflect, and relax
Our team is extremely competitive, and we will challenge your best table tennis skills
Skedulo is proud to be an Equal Opportunity Employer. We believe that a diverse makeup of our workforce is a reflection of the communities we care about and serve. We are committed to creating a diverse workplace and inclusive culture. All qualified candidates are considered for employment regardless of race, colour, ancestry, age, religion, gender identity, gender expression, sexual orientation, national origin, veteran status, marital status, mental or physical disability, or any other characteristic protected by applicable law. If you require assistance or accommodation due to a disability, please contact us at [email protected]