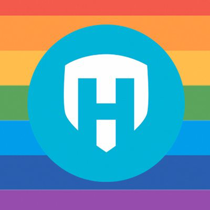 Information Technology and Services, Marketing, Full-time, Remote, Australia
Our mission and where you fit in
At Employment Hero, we're an ambitious bunch of people on a mission to make employment easier and more valuable for everyone. 
Since our inception in 2014, we've had some pretty impressive growth (100% YoY), now serving 300,000 businesses globally, with 2 million+ users on the platform, reaching unicorn status in 2022 - and we have no plans to slow down. 
There's never been a more exciting time to join one of the fastest-growing SaaS unicorns, so let's see if we could be a match!
What might your days look like 
We're a team of global innovators, who cherish diverse perspectives that fuel our mission; to simplify the world of work for SMBs worldwide.
We are searching for a CRM Specialist who has a keen eye for detail, a passion for data and enjoys crafting communication and life cycle journeys, to join the Growth Marketing team as we build out  comms to support our B2B prospects through their Employment Hero journey.
We're the friendly faces (well, virtual faces) behind those emails that make our prospects & customers' hearts skip a beat and their inboxes come alive with joy. Our mission? To create an inspiring  journey for our subscribers and leads, guiding them through digital touchpoints filled with valuable information about Employment Hero, captivating stories, and the occasional "aha!" moment.
The right candidate is a self-starter, keen to develop their career in CRM using best-in-class technology, who enjoys working in a fast-paced, collaborative, high-growth environment. They will work across diverse remote-first teams and will form part of a wider CRM function. This role will involve being a team lead for our CRM Coordinator and working alongside the Customer Marketing, Partnership and Swag teams.
As a CRM Specialist, you'll:
Create, build, test, execute, analyse and refine the development of lifecycle automated nurture programs using Marketo, in line with our CRM team initiatives
Understand our data, how it's integrated to our MarTech stack to aid segmentation build
Stay on top of changes to the digital landscape such as changes to SPAM acts, privacy and best practices for email sends
Assist with reporting & optimisation of existing campaigns & programs being able to communicate the value of campaigns & programs to wider teams across the business
Create relevant content for Email & In Platform communications, translating technical information into easily understood human language that our prospects understand and respond to
Proficiency with marketing analytics and automation technology such as Google 360 Suite, Braze, Salesforce, Marketo
Excellent written and verbal communication skills
Extensive experience campaign and channel effectiveness reporting skills
Motivated self-starter and ability to work in a fast-paced remote-first environment
Utilise best-in-market MarTech, including automated systems and analytics platforms
What will you bring
3+ years experience in a direct marketing, preferably CRM related
Proficient in Marketo and Salesforce (or similar CRM/marketing automation platforms)
Be able to work in a fast-paced, agile environment (experience in B2B and ABM a plus)
Excellent written and verbal communication skills with high attention to detail
Proven hands-on experience setting up marketing automation and workflows
Passionate about the potential customer & how automated campaigns and communications can aid every stage of their journey
You will have experience with A/B and multivariate experiments and be up-to-date with the latest trends and best practices in online marketing and measurement
You will have analytical skills and be data-driven in your thinking, and be proficient in reporting campaign effectiveness.
Bonus is an understanding of basic HTML & CSS
A creative problem solver and critical thinker, with great attention to detail
Comfortable and confident explaining your ideas, taking briefs, and participating in brainstorming sessions
Able to work independently in a "remote first" work environment and to agreed deadlines
Experience is important, but for us the biggest measure of success is people who can live and breathe our values. Show us what you can bring to the table, and we'll empower you to let your talents shine.
Life at Employment Hero 
Remote-first principles
At Employment Hero, we're not just working remotely; we're integrating flexibility and global reach into the heart of our daily operations. 
We also recognise the value of face-to-face connection, and organise local and global gatherings throughout the year to celebrate our wins and make meaningful connections with our colleagues.
Global Gathering | GG22 Phuket
Work your way
Every hero has unique powers. Bound by a common purpose and trust, we encourage each other to work in ways that allow us to bring our best selves to work.
Life at Employment Hero | Your best career move, ever
We've got your back
Whether you're a seasoned remote-first pro, or a first-timer, you're in good company. With 900+ heroes globally, team support and collaboration is at your fingertips.
But don't just take it from us, here's a quote from one of our AU heroes: 
"Working for a company that has purpose and meaning is felt throughout the entire business. No one turns up to work just to get paid - we turn up to work because we care and take pride in what we do, but we also know how to create balance and flexibility in the important things in our life, such as family, friends and leading a lifestyle consistent with our values."
Plus you'll get to enjoy a number of great perks, including: 
Remote-first and flexible working arrangements
A generous budget to spend on setting up your home office (if you need a desk, chair, or screen? We've got you covered!)
We set you up for success with the latest and greatest hardware, tools and tech
Learning and development (including an external study policy, live monthly professional development classrooms, and premium online learning content!)
Reward and recognition programs - because great work should be recognised and rewarded
Including Lightning Award for delivering quality work at speed and Values Champion Awards
Swag app cashback offers and discounts on hundreds of your favourite brands and products
Self, health, wealth and happiness programs
Social events and team celebrations
Employee Share Option Program: be an owner of Employment Hero
Annual Global Gathering to get to know your global colleagues - so far we've been to Thailand, Vietnam and are excited to meet in Bali in September 2024
We also recognise that the same recruitment process doesn't fit all, so should you require any accommodations or adjustments, simply let us know.
Not exactly the right fit for you?
If you're excited about Employment Hero, but this role is not the one for you, we encourage you to explore our careers page, packed with many more great opportunities. 
Know someone who would be a great fit? Feel free to share the role with your network!
Note to recruiters: Employment Hero has a dedicated in-house recruitment team who are focused on finding the very best talent for our organisation and we kindly request that recruiters do not contact us regarding assisting with our job vacancies. While we appreciate your interest and expertise, we have everything we need in-house to attract and hire the right candidates for our team. Thank you.
#LI-SA1
#anz
More jobs at Employment Hero
---