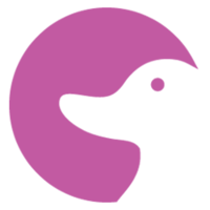 Digital Optimisation (CRO) Manager at Waddle
Digital Media, Platforms & Performance, Fixed Term, Melbourne, AU
Xero is a beautiful, easy-to-use platform that helps small businesses and their accounting and bookkeeping advisors grow and thrive. 

At Xero, our purpose is to make life better for people in small business, their advisors, and communities around the world. This purpose sits at the centre of everything we do. We support our people to do the best work of their lives so that they can help small businesses succeed through better tools, information and connections. Because when they succeed they make a difference, and when millions of small businesses are making a difference, the world is a more beautiful place.

About the Role
As the CRO & Personalisation Manager, you'll be leading a talented group of passionate #humans who are responsible for delivering #beautifully personalized and optimized experiences to users on Xero.com. 

You will be championing experimentation globally, from setting the strategy, communicating best practice, establishing governance, and providing training and support to both your own team as well as digital marketing teams around the world. You'll have a deep love (and the data) for understanding who your customers are, in order to design great experiences to drive commercial growth.

You'll be data-savvy, commercially astute and apt at working with both business and technical stakeholders to drive outcomes that deliver high quality customer conversion and overall market share growth.

What you'll do
Manage and implement strategic frameworks for effective CRO and Personalisation experiences
Alongside developing and managing experimentation roadmaps, this includes team processes, tooling and driving towards global scalability for experimentation.
Provide leadership, oversight and guidance to the development and delivery of the personalisation, segmentation, and optimisation initiatives
You'll be able to motivate others and bring out the best in the team while promoting high performance.
You'll be committed to the growth of your people, ensuring that every member of the team has a clear career and personal development plan and is progressing towards these clearly defined goals.
You'll feel comfortable making decisive and rational decisions based on information and experience
Team management will be second nature to you, with proven experience in coaching, mentoring, escalation management and stakeholder engagement.
What you'll bring with you
Educated to degree level or equivalent5-7+ years of experience with onsite conversion rate optimisation and 10+ years experience in Digital
Experience with Google Analytics, Adobe Audience Manager, Adobe Target, Adobe Experience
Manager or equivalent Experience using experimentation via statistical methodology
Experience with human-centered design, service design or design thinking
Strong prioritization skills
A willingness to balance leadership with a hands-on approach to support objectives
Why Xero?

At Xero we support many types of flexible working arrangements that allow you to balance your work, your life and your passions. We offer a great remuneration package including shares plus a range of leave options to suit your well-being. Our work environment encourages continuous improvement and career development and you'll get to work with the latest technology.  

Our collaborative and inclusive culture is one we're immensely proud of. We know that a diverse workforce is a strength that enables businesses, including ours, to better understand and serve customers, attract top talent and innovate successfully. We are a member of Pride in Diversity, in recognition of our inclusive workplace. So, from the moment you step through our doors, you'll feel welcome and supported to do the best work of your life.

Xero strongly encourages employees and contractors to be vaccinated against COVID-19 in order to work from a Xero office, or engage in any face-to-face Xero business.  Xero will work with anyone who is not vaccinated, or prefers not to disclose their vaccination status, to determine what reasonable accommodations can be provided to ensure their role can be performed safely.