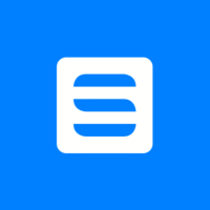 Implementation Consultant at Skedulo
Computer Software, Full-time, Remote, Brisbane, Queensland, Australia
Founded in 2013, Skedulo is a fast-growing SaaS company headquartered in San Francisco and with offices in Australia, Vietnam, and the United Kingdom looking for a Delivery Consultant to join us!
You will be responsible for performing the consultant role on Skedulo implementation projects and working with the project team to ensure a successful project delivery where the customer achieves their intended business value outcomes. This will involve collaborating with internal and external stakeholders to gather business requirements, advising around use of core Skedulo Platform / Salesforce and related best practices, perform hands on configuration (not code) of the solution on Skedulo Platform and/or Salesforce, prepare and delivering customer-specific training on how to best utilise the end to end solution, and lead the project team in validating the solution is functional for final deployment. In this role you will be working closely with Solution Architects, Project Managers and Customers to provide consulting advice on how to get the most out of Skedulo Deskless Productivity Cloud.
Skedulo builds deskless productivity software for the 80% of global workers who don't work in a traditional office setting. From employees in fixed location facilities to mobile field workers on the frontline, deskless workers number 2.7 billion worldwide. Our platform helps enterprises intelligently manage, schedule, dispatch, and support deskless workers on the go, whether they are full-time, part-time, or contract employees.
DHL, Sunrun, The American Red Cross and hundreds of other organizations have used Skedulo's Deskless Productivity Cloud to book over 5M appointments worldwide. The company has secured over $40 million in funding to date, led by Microsoft's venture firm M12, Costanoa Ventures, and Blackbird.
This position reports to the Regional Director of Project Delivery and works closely with Project Management, Technical Development, Solution Architecture and Customer Success teams.
Requirements
Writing clear User Stories to outline the business requirements in customer-friendly terms (with input from Skedulo Solution Architects where applicable)
Documenting and mapping "As-Is" and "To-be" business process requirements, using LucidChart, Visio, or similar tool (or working with a BA to achieve this if a BA is assigned to the Project)
Consulting to the Customer on how to maximise the benefit of core Skedulo Platform to achieve their process flows and determining which requirements best map into which core Skedulo functions based on best practices.
Driving customer engagement in decision-making around a preferred final solution based on your advice and best practices
Demonstrating and presenting to the Customer stakeholder group how the proposed solution fits their requirements for example in end of sprint demo's.
Be the go between for the technical solution as outlined by the Solution Architect and the Customer stakeholders
Configure Skedulo Platform and/or Salesforce to meet the 'configuration-based' requirements and work with Skedulo Technical Development team as they complete 'development-based' requirements.
Test the built solutions against the documented business requirements (alongside the Skedulo QA assigned to the project)
Provides guidance to customer stakeholders for UAT (overview of test cases and data requirements for end-to-end testing)
Support Solution Architect team during Discovery phases, and Project Manager during Build & Test phases
Working with the wider Project Team to prepare an deliver a handover to Customer Success and Tech Support teams on Project Completion
Assisting with clarifying how the solution is designed/built/configured during Project Hypercare period immediately following deployment to Production
Developing and meeting quarterly objectives (OKRs) as set forth by the project delivery team
Minimum Requirements
Must have at least 3 years experience in software business analysis or consulting
Must have at least 5 years practical experience documenting & mapping requirements using user stories and process maps (using a formal notation methodology)
Must have at least 2-3 years of practical Salesforce experience at an administrator-level
Must have at least 2-3 years experience collecting business requirements from External Customers
Must have a demonstrated ability to prepare and deliver training sessions to customers
Must have excellent written, verbal and interpersonal communication skills
Must have strong presentation skills at all levels of the company including C-Suite
Must have a proven strong teamwork ethic
Preferred Requirements
Preferred candidates have at least 1 year experience working with Agile Project Delivery teams
Preferred candidates have a proven ability to learn new products, develop functional knowledge and apply new skills in a high paced environment
Preferred candidates have the ability to demo solutions
Preferred candidates have experience leading customers through change with a strong working knowledge of change management best practices
Preferred candidates have a self-starter mindset; enjoys problem solving while learning, developing and applying new skills along the way
Preferred candidates will have working knowledge of the Atlassian Suite i.e. - JIRA, Confluence
Preferred candidates have 3+ years of practical Salesforce administration or consulting experience
Preferred candidates will have understanding of deployment best practice including the migration of Salesforce change sets from development and testing into production
Preferred candidates will understand Salesforce data security (Ex: role hierarchies and rules sharing)
Preferred candidates will have experience doing data loading into Salesforce
Preferred candidates will have prior experience working with offshore and distributed development teams
Additional Requirements
This position will require 10% travel from time to time as set forth by the Company post Covid and return to work planning
In Australia, must be an Australian citizen or have a valid visa to work in Australia.
Benefits
Fun, creative and fast-paced working environment
Flextime - 2 days in the office & 3 days work from home
Competitive salary
10 paid sick days per year
4 weeks paid leave per year
8 Days of public holidays per year
Stock Options/ Equity
Kitchen stocked with snacks & drinks
Paid Parental Leave
Learning & Development Stipend
Employee Referral Bonus
Our offices have creative, open workspaces with room to play, reflect, and relax
Our team is extremely competitive, and we will challenge your best table tennis skills