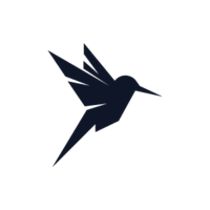 Customer Success Manager (Remote / Melbourne) at Atticus
Computer Software, Business Development, Full-time, Melbourne, Victoria, Australia
Atticus is a Melbourne-based (but remote-friendly) technology company that streamlines the process of critical document review. It was founded by Misha and Mitchell, formerly software engineers at Palantir, and Saul, a corporate lawyer. Since 2018 our platform has become the trusted verification tool for the largest law firms, listed companies, and financial institutions in Australia, Hong Kong, Singapore, the EU, and the UK. Our customers include 80% of the top-tier and national law firms in Australia, global firms including Linklaters, Allens, King & Wood Mallesons, Herbert Smith Freehills, and Pinsent Masons, and ASX 100 and FTSE30 companies including Coles, Wesfarmers, Transurban, and National Grid. We value sustainable growth, a healthy work-life balance, and building products and a workplace we're proud of.

Role
We're looking for a friendly and energetic Customer Success Manager to join our team as we scale globally. Your role will serve as the key contact point for customer training and support in Australia. Additional responsibilities include:
Customer success - building close relationships with our AU customers, guiding their deployment of Atticus, and proactively ensuring their teams experience the full benefit of our software. You'll build scalable processes to manage customer accounts efficiently with the support of data (CRM).
Training & support - coordinating and conducting workshops, onboarding, trials, and training for customers, and resolving support requests. You'll consult with customers on their Atticus strategy.
Customer advocacy - developing an acute understanding of our customers' workflows, priorities, and pain-points, and communicating their perspective to the broader team.
Product expert & management - becoming an Atticus product expert and supporting the feedback loop from our customer community to shape the future development of the Atticus platform.
Requirements
We want creative, curious, and self-driven people who are interested in building something of lasting value. We think people who meet this description will have very different resumes, so we're open to all applicants with the following qualities:
Self-starter – prioritise and act in low-information environments with minimal input.
Problem solver – take high-level, messy problems and decompose them into manageable pieces.
Strong communicator - collaborate effectively internally and externally to get things done. You do this with excellent written and verbal English language skills, speaking plainly and personally. It would be a bonus if you can also speak Cantonese or Mandarin.
Relationship development – are empathetic and can build rapport and strong relationships with people at different levels of large organisations, empowering advocates for our technology.
Tech curiosity – have an interest in technology and software, with a basic understanding of web applications.
It would be beneficial if you've done any of the following:
Customer success experience - worked in a customer success program focussed on the adoption of new technologies or CX.
Customer knowledge - got a law degree, worked as a lawyer, or in investor relations, corporate affairs, finance, or governance of a listed company or fund.
High growth environment - worked in a scale-up that's grown fast and and scaled processes.
Benefits
Why Atticus?
Atticus is a bootstrapped company with a product that is loved by its customers. We're scaling globally, and this is your opportunity to get in on the ground floor somewhere that's growing quickly, working alongside the founding team. Despite our success, we think life means more than just hitting career goals: we don't set fixed office hours and we are remote friendly. Perhaps most importantly, we enjoy working together, and we're looking for candidates who value this too. Some of the more tangible benefits include:
Competitive salary (dependent on experience)
Five weeks paid annual leave and public holidays
Remote friendly
Central Melbourne office (dog-friendly)
Flexible work environment
More jobs at Atticus
---
Computer Software, Engineering, Full-time, Remote
Melbourne, Victoria, Australia
melbourne
remote
engineering
full-time