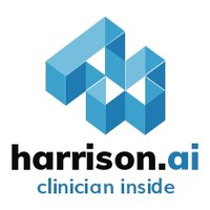 Manager - People, Communications and Corporate Services at Harrison AI
People & Culture, Full-time, Sydney
About us
We are a team on a mission, to make health equity a reality by radically democratising access to quality care. Our mission is bold and ambitious, and it's one that is shared by our team who shares our values - to imagine more, do it right and be brilliant together.

To achieve this, at harrison.ai we've brought together a talented team of AI/ML scientists, clinicians and engineers (and many more!) who focus on combining the ever-growing computing power of machines, with the best medical expertise of humans, to create comprehensive AI-as-medical-device solutions that will positively impact millions of patient lives at scale and improve standards of healthcare.

About your role
Reporting to our Chief People & Culture Officer, as Manager of People, Communications and Corporate services, you will play a vital role covering multiple critical roles and liaising with all levels of stakeholders (up to C-level) within the organisation. Your day-to-day will be highly diverse and will include providing subject matter expertise support for all of our core HR systems, as well as project management and implementation of critical People & Culture related work. On the latter, this may vary from implementing learning & development systems and leadership programs, through to managing internal communications and taking a lead role on employee engagement activities (plus a whole lot more!). Your dynamic role will be on par with your engaging and collaborative work style as we scale rapidly during our exciting phase of growth here at harrison.ai.

Your role and responsibilities:
Apply your deep knowledge of relevant people and HR systems to provide on-going user support and process improvements or creations, including the administration of an effective performance management process;
Create and deliver internal employee communications across multiple company entities with regard to the nuances of the different requirements between each;
Project manage the implementation of a learning management system, as well as the deployment of a leadership program across both entities;
Guide the quality team with the monitoring of training metrics and the administration of the document control system;
Lead IT procurement for multiple company entities;
Serve as the main point of contact within the business to all employees throughout the employment life-cycle;
Manage and lead a wide range of employee engagement activities;
Provide Work Health and Safety support to harrison.ai and company entities as an accredited Mental Health First Aid Officer through the delivery of a wellbeing program and coordination of our safety committee.
What will help you succeed (minimum skills and experience):
6+ years of relevant experience across multiple areas including People and Culture, Corporate Services, Business Services, Business/Client Operations and Coordination;
Skills and experience in the 'roles and responsibilities' listed the above, as well as aptitude and previous experience in the following activities:
- Onboarding of new starters and offboarding processes;
- Employment contract creation and issuing;
- Remuneration – company-wide salary benchmarking;
- Implementing performance management processes;
- Implementing effective Learning and Development initiatives;
- Creating and maintaining policies and procedures from scratch;
- Budget analysis experience;
- Experience creating internal communications in support of organisational development strategies;
- Prior experience with designing and leading people engagement initiatives;
- Designing effective strategies to maintain positive employee experiences throughout their entire life cycle with an organisation;
- Organisation of company-wide events, including charity and fundraising events across all entities;
- Ability to organise, plan and facilitate company-wide office moves as needed.
Note:
Applications for this full-time position will open on 16th November 2021 and will close on 14th December 2021.
Why join us?
Do work that matters - we are pioneering cutting edge AI technologies and building AI-as-a-medical-devices that will help make a real, positive impact on millions of patient outcomes and lives around the world.
Grow your career with us – you'll be given a high degree of autonomy to make your mark in this role. Staying curious and lifelong learning are core values of ours. We offer career development pathways for every role and access to online courses taught by industry experts.
Stay at the top of your game - stay sharp by working with industry leaders who are passionate about what they do.
Our engaged culture - from company-wide trivia to virtual lunches and meditation classes - we've got fun and inclusive social events for everyone. We take time out to celebrate our achievements, no matter how big or small!
Flexible working - we value life at work and life outside of work. Work is wherever you are, so you get to decide how and where you work - we don't expect a typical 9 AM to 5 PM schedule to work best for everyone. If you're someone who likes popping into the office, we also have a beautiful office in Sydney's CBD that remains open (Covid permitting).
Competitive remuneration - we know this isn't everything, but still an important consideration. We'll explore options that work best for you.
What's next?

Thank you for considering this opportunity with us! If this role is of interest to you, please apply now and we'll look forward to reviewing your application shortly.

We are an 'Equal Opportunity Employer' and prohibit discrimination and harassment of any kind: we are committed to the principle of equal employment opportunity for all employees and to providing employees with a work environment free of discrimination and harassment. All employment decisions are based on business needs, job requirements and individual qualifications, without regard to race, age, colour, religion or belief, family or parental status, or any other status protected by the laws or regulations in the locations where we operate.