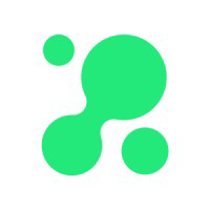 People & Culture Business Partner at Provectus Algae
Full-Time, People & Culture, Action St Facility, Queensland
Our mission is to bring sustainable biology to the world. Provectus uses Precision Photosynthesis® to accelerate nature in a proprietary biomanufacturing platform to produce some of the world's most valuable specialty ingredients, enabling industries in new ways and driving the next wave of agriculture, consumer, and therapeutics products.  
Headquartered in the idyllic Noosa, Australia, our team has built a viable, scalable, and sustainable product development and biomanufacturing platform. We are now scaling operations, bringing products to global markets, and expanding our product development pipeline to meet the demand from some of the world's largest corporations.
How will you make an impact while working with those developing the ingredients of the future?
The People & Culture Business Partner will share our mission and drive towards a level of excellence in people management philosophies. You are an exceptional leader and people specialist with a profound understanding of building and delivering 'People Plans' to drive and support the delivery of business strategic goals.
What is important to us?

Pioneers;

Embrace

the quest for a better future with curiosity.

Collaborate

:

Be humble and communicate. Be transparent, honest, and open to criticism, 

Decisive

:

Make bold decisions

Accountable:

Take on responsibility and be accountable.

Fun

:

Work at a place where people love to work.



Role
Leading and Delivering Change:
Act as a 'thought partner' with people leaders and C-Suite

to effectively lead through change.

Understand current and future needs of the business.

Use data and systemic thinking to help diagnose key opportunities for change. Formulate integrated solutions designed to drive employee engagement desired business outcomes.

Lead and drive the delivery of diverse projects (i.e., complex, and global projects, workforce restructuring, etc.) in support of the business's strategic agenda.

Leverage understanding of the bottom-line impact of P&C initiatives to prioritise based on strategic impact, cost, risk, and short vs. long term trade-offs.
Culture and Diversity, Equity, Inclusion & Belonging:
Coach and influence people leaders to execute engagement strategies tied to business and cultural priorities. Develop leaders' capability to understand how they impact and shift the culture.

Use data and analytics to gather meaningful insight from employees, inform people initiatives and activities to drive culture.

Coach and support leaders to create a diverse and inclusive environment and high performing teams.

Establish policies and practices throughout the employee lifecycle that support a diverse, equitable and inclusive workplace.




Organisational Design and Workforce Planning:
Partner with the people leaders to identify opportunities within their teams to improve organisation effectiveness.

Support the implementation of optimal workforce plans focused on key strategic capabilities required to drive the business.
Performance, Talent Management and Succession planning:
Execute talent strategies focused on attracting, developing, and retaining a strong, diverse talent pipeline.

Coach and challenge people leaders to embed effective talent management.

Improve leaders' ability to develop employees, have crucial conversations and manage performance.

Ensure alignment to our values, coaching leaders to deal with inappropriate behaviour effectively and directly.




Capability, Learning and Development:
Apply business insight to diagnose present and future capability gaps.

Create learning and development programs and initiatives that provide internal development opportunities for teams.
P&C Governance and Risk Management:
Apply knowledge of operating principles and policies to P&C activity to ensure risks are mitigated.

Manage escalations and support the business to create a positive employee environment.

Escalate appropriately and partner with the people leaders to resolve high risk issues and implement strategies to reduce such issues.




Reward and Retention:
Design a Total Reward Strategy, including a varied and impactful suite of benefits for employees.

Coach and influence people leaders to differentiate and reward individuals commensurate with their value and contributions to the business, supporting a pay for performance culture.

Ensure compensation strategies support the attraction and retention of a high performing, diverse workforce that enables the business' broader workforce plan.
What would you bring to this role?
Experience:
Experience in P&C Business Partnering roles having built effective relationships with a variety of stakeholders that may extend internationally.

Proven skills in balancing competing demands and requests by proactively seeking to understand and adjust accordingly, solving complex problems without slowing commercial progress.

Experience successfully delivering against demanding projects or initiatives within timeline and budget, with high quality demonstrated impact.
Technical competencies:
Ability to influence, challenge and coach at C-Suite level.

Outstanding people and customer skills. Excellence in coaching, influencing, facilitation, presentation, communication, mediation, analysis, and problem solving.

Comfortable in a visible role, working in a small team driving levels of P&C delivery across our global organisation.

Analytical mindset with the ability to produce professional reports, identifying trends and making suitable commercial recommendations.
You don't need to have done all these things before, but to excel in this role you will need to be keen to learn and comfortable working in a dynamic, fast-paced environment.
What do we value as essential?
A great team community with focus on you thriving whilst balancing your family or personal life.

Opportunity to enjoy work, achieve success, but in the right way.

The opportunity to work for a company at the forefront of future sustainable products.

A diverse and inclusive workplace, our workforce represents over 14 nationalities.

Salary package commensurate with experience.
Working from home.
More and more, people are talking about going back to the workplace and the new normal. At Provectus, we're thinking of it as a 'Better Normal'. That means offering Provectus employees more choice and greater flexibility to work in a way that's best for their role, their teams, and their roles.
We're also aware there are times when working together in person is the best way to get things done. Our founder and C-Suite team hold a fundamental belief that social connection creates great values. We're very proud of our incredible connective space, which has been designed with collaboration in mind.
Our Noosa offices allow Provectus people to connect in their hubs. That said, there's no one-size-fits-all solution, so we expect all teams will find the operating rhythm that works best for them.
More jobs at Provectus Algae
---
Full-Time, Engineering
Action St Facility, Queensland
engineering
full-time