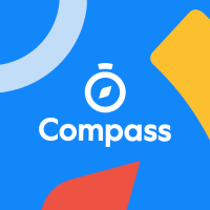 Computer Software, Full-time, Hawthorn, Victoria, Australia
Come shape the future of education with us.
We are Compass - smart school management in one connected platform. We believe that time spent in the classroom should be for learning and teaching.
Our two co-founders John and Lucas met over a team lunch and while chowing down on their cafeteria sandwiches they bonded over their unapologetically nerdy love for education technology. After months of white-boarding and long days spent writing thousands of lines of code, Compass 1.0 came to life in 2009 in Lucas' parents' garage.
Fast forward a decade - it's no longer just John and Lucas eating sandwiches at the lunch table. Our school management ecosystem is now used in more than 2,000 schools across Australia and beyond. We're joined by over 200 members of the Compass team, delivering smart school management solutions around the world.
What we're looking for
We are now looking for an enthusiastic person to join our established AU Support team. At Compass, great support is at the heart of our market-leading customer service, and so you will be a key part of a dynamic and fast-growing team. We will want you to be able to demonstrate enthusiasm and understanding of both software and working with schools. We're also looking for people who celebrate diversity and thrive in a collaborative environment.
Opportunities for rapid progression and exposure to other parts of the organisation will be available for the right candidate.
What you'll do:
You will join the Compass AU Support function, working with the Support Manager, Support Team Leads & Support Specialists, to ensure that our schools are provided with the service they need to get the most out of the Compass platform.
Specifically, you will:
Provide solutions to schools by responding to their requests and solving their problems as they arise.
Manage communications through a range of channels - including live chat, emails, and phone calls.
Work closely with the sales, product, and engineering teams to escalate customer inquiries as required.
Draft and maintain knowledge base resources such as help articles and videos relating to all parts of the Compass platform.
Requirements
About You
We are after people who have a passion for creativity and problem-solving. Our clients are constantly giving us new challenges to work through and resolve so excellent customer service skills are a must.
Demonstrate a service-oriented approach, enthusiastic, motivated, positive attitude, good initiative, and a self-starter
Strong verbal and written communication skills
Strong attention to detail and ability to see tasks through to conclusion
Benefits
What's in it for you?
Meaningful work in a rewarding industry that allows you to contribute to a mission that you believe in
Flexible working culture - hybrid working environment
Professional development opportunities & funding
Parental Leave Program for both primary and secondary carers
24/7 access to our Employment Assistance Program (EAP) through the means of face-to-face, live chat and phone support
Team monthly social events and weekly free lunches
It is a really exciting time to join Compass. We are growing fast and need people who want to grow with us. Compass is proud to be an equal opportunity employer. We embrace and celebrate diversity and are committed to creating an inclusive environment for all employees.
Prior To Commencing Employment, You Require:
A valid Employee Working With Children Check
A satisfactory National Police Check
Verification of unrestricted work rights in Australia, e.g., citizenship, passport, or birth certificate
More jobs at Compass Education
---