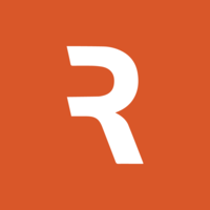 Expressions of Interest - Share your CV with us today! at Render Networks
Full-Time, Various, Various Locations, Victoria
Render's singular focus is best summarized by our purpose; continuously innovate and evolve technology to build networks better and connect communities.
Render's geospatial network construction platform enables telecommunication network operators and construction teams to digitize the construction workflow, and cut the time and cost of network deployment by over 20%.
With greater than $60B in annual US network infrastructure investment forecast to continue for the next decade, the need for technology-enabled efficiency and construction innovation is acute.

Render's market-leading platform is experiencing rapid adoption, and in partnership with new majority partners IFM Investors, Render is perfectly positioned to build on existing momentum and realise significant incremental growth. 
Our recent partnership with IFM Investors further empowers us to fast-track Render's next wave of product innovation for our customers and the evolving global telecommunications industry, and we are looking for exceptional talent to join us on the journey.

Our team all have a genuine passion for innovation and technologys role in enabling global communities to thrive. Beyond our work, our values shape everything that we do at Render and we can not overstate how central these six statements are to our culture: innovate for impact, love what you build, back yourself to win, be the customer outcome, stay open and be bold. 
As we continue to grow globally, we're always looking for great full-time, part-time and contract talent to join our team across the following disciplines:
Product
Technology & Engineering

Business Development
Network Delivery

Project Management
Marketing
Finance & Operations
People & Culture
Administration
If we don't have a current vacancy available that suits your experience and interest, submit your CV for future opportunities and we'll be in touch!
Express your interest here for all global opportunities at Render Networks.