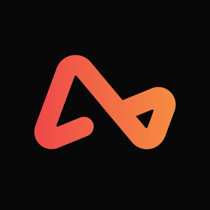 Revenue Enablement Manager, Global at Airwallex
Global Revenue Operations, Full-Time, AU - Melbourne
Airwallex is the leading financial technology platform for modern businesses growing beyond borders. With one of the world's most powerful payments and banking infrastructure, our technology empowers businesses of all sizes to accept payments, move money globally, and simplify their financial operations, all in one single platform. 

Established in 2015 in Melbourne, our purpose is to connect entrepreneurs, business builders, makers and creators with opportunities in every corner of the world. Today, Airwallex has a global footprint across Asia-Pacific, Europe, and North America.

Airwallex is looking for a Manager, Revenue Enablement who can drive meaningful impact across our go-to-market teams. You will own global enablement content organisation, content quality standards, and enablement tools. You will work closely with sales, enablement, strategy, and product to curate targeted and highly effective enablement content to up-level the performance of our customer-facing organisation. You will orchestrate content owners (product, product marketing, regional enablement teams) to curate and create best in class global content. You will ensure that our enablement systems and tools complement our enablement strategy and increase our teams' productivity.

65% Program Management & Content Owner:
Own enablement content organisation and strategy to drive improved productivity across all regional teams.
Drive global collaboration across regional enablement teams by identifying, curating, and sharing best in class content and training programs.
Define the global quality bar or 'checklist' for training and enablement content (product, skills and role-based). Review existing enablement content, assess and provide recommendations for improvement, and create global content guidelines.
Partner with product and product marketing to create digestible, delightful, and rich enablement content to train the sales team and deliver a best-in-class customer experience. Provide feedback to ensure product training fits the customer-facing needs of the commercial team. Establish feedback loop from commercial to product to continually improve product training and content.
Comfortably dive deep into our complex enablement topics, including our product offerings, to assess content quality from various content owners (product, product marketing, regional teams).
Collaborate with content owners across the company to ensure content is current, accurate, digestible, and delightful.
As needed, create global content by analysing regional content and consolidating best practices centrally.
Promote optimal cross-functional ways of working to ensure all content owners and trainers work cohesively across all teams and regions.
Coordinate regional enablement teams to promote best practice sharing.
Analyse and leverage data in our revenue funnel, enablement programs and customer content to identify areas of continuous improvement.
25% Optimising our Enablement Processes & Systems Owner:
Own, develop, deliver and scale our global revenue enablement tools (Confluence, Google Drive, HighSpot, LinkedIn Sales Navigator, Outreach, etc.). Own the strategy to evolve our enablement systems as we continue to grow and our user needs evolve.
Seek out input cross-functionally to make recommendations on platform changes and improvements to create the best possible experience for users.
Drive cross-functional teams to improve enablement system adoption. Leverage data-driven insights to improve the sales process.
Manage the day-to-day maintenance of the sales enablement tools.
Create and analyse reports on user activity and impact. Identify trends, communicate results, and make recommendations. Drive development of enablement reporting and analytics for all of sales (participation, impact, etc.).
10% Delivery:
As needed, coordinate and deliver global training.
Who you are:
You are passionate about enabling and empowering commercial teams
You are results-driven and hold yourself accountable for enabling sales teams
You're a content creator – you love learning more about our products and sales processes to help translate complex information into crisp enablement content
You're a great communicator – you're able to articulate complex concepts in a simple way to a broad set of stakeholders and coordinate programs across different regional teams
You're a systems problem solver – you love to solve problems, are a critical thinker and have a demonstrated history of working with and understanding complex systems
You're a great team player – you work collaboratively with people across all levels, functions, and cultures to solve problems
You're analytical – you enjoy bringing in data-driven insights to create meaningful enablement programs for both commercial leaders and team members
What you will bring:
Self-starter mentality with a high degree of motivation to deliver successful plans
Excellent written and verbal communication skills
Track record of collaborating across regional commercial teams
Highly organised and able to manage multiple priorities
High attention to detail in a fast-paced, dynamic environment
A "do what it takes" attitude to own and execute high quality outcomes
Experience in building, launching, maintaining, and/or driving strategy for sales tools
Salesforce experience (or similar nature CRM)
Experience working with Confluence and Google Drive
Experience working with HighSpot, Linkedin Sales Navigator, Outreach a plus
Scale up or fintech experience a plus
Experience in sales, sales enablement, sales operations, high-growth tech start-ups working with sales team, management consulting a plus
Life at Airwallex:
💸We commit to industry-leading salaries and rewards  
💲We share our business success through every employee receiving equity
💻 Two epic working spaces in the heart of Melbourne and Sydney
💳 Your own Airwallex Virtual Card, with $1000 per year to spend on physical, lifestyle, health, or charitable donations
🥗On-site snacks, think fully stocked fridges, beers, ice-creams
🧘Access to our mental wellness platform to provide personalised, private support, including coaching and EAP sessions
🎂 Enjoy a paid day off on your birthday to celebrate YOU
👪Generous parental leave, baby bonding leave, and pregnancy loss leaves
💵Paid community and volunteer leave 
💸Generous Employee Referral Program rewards for referring top talent

Airwallex is proud to be an equal opportunity employer. We value diversity and anyone seeking employment at Airwallex is considered based on merit, qualifications, competence and talent. We don't regard colour, religion, race, national origin, sexual orientation, ancestry, citizenship, sex, marital or family status, disability, gender, or any other legally protected status. If you have a disability or special need that requires accommodation, please let us know.