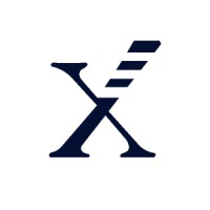 Fixed Term Contract Full Time, Network Deployment, Australia, New South Wales
Overview
The Internet of Things is leading the sixth industrial revolution, and Thinxtra is a pioneer and leader in this exciting space. Born in IoT and with years of experience in architecting and deploying large scale IoT solutions we know how to enable our ecosystem partners to realise the business value of the Massive IoT led economy at lower risk and cost. We are a passionate, entrepreneurial team and believe in the power of great tech to do good to create a more sustainable world.
Do you want to become an important part of one of the most exciting Australian scale-up companies and join a team where you can make a huge difference and take your career to the next level? As part of our growth strategy we are looking for a great Telecommunications Network Engineer, reporting to the National Network Operations & Expansion Manager, who is on top of her/ his game and has the track record of top performance and execution. If you want to be at the forefront of the digital transformation industry, get a kick out of great tech for good and are up for a challenge to deliver outstanding results we would love to hear from you.
About the Role
Perform Radio Frequency Planning activities when required within expected due dates.

Complete as-built documentation to a high standard within expected due dates.

Ensure active site licenses are kept up to date and renewed within contractual due dates.

Monitor the network operations mailbox, responding to requests from 3rd parties and site issues within a reasonable time.

Ensure external outage requests are recorded and approved, and that notifications are sent to the appropriate stakeholders.

Provide Level 1 network support in order to ensure a seamless customer experience on the network.

Raise Level 2 issues to the National Network Operations & Acquisition Manager when required.

Ensure customer impacting issues are rectified within MTTR targets.

Complete commissioning activities immediately, ensuring contractor time on site is kept to a minimum.

Ensuring site access details and maintenance contacts are kept up to date.

Contribute to internal projects generating efficiencies in processes when required.

Contribute and participate in weekly meetings with the Management in Sydney and be available during business hours.

General Ad-Hoc duties.
About You
Have a Bachelors Degree in Telecommunications Engineering or similar.

Proven experience working in a technical operations role in a telco and/or service provider networks implementing and maintaining networks and systems.

Proven experience with Sigfox network equipment.

Proven experience with LPWANs or similar technologies.

Proven experience with Radio Planning & Propagation softwares.

Proven experience providing L1 and L2 support to field technicians and contractors.

Proven project management experience in successfully managing complex projects in a technology setting to ensure delivery against challenging time, financial and quality requirements.

Strategic team player with strong customer focus.

A confident communicator able to think on his/her feet.

Ability to communicate complex technical issues simply, clearly and concisely.

Ability to think strategically and execute with discipline and focus to deadlines and outcomes.

Comfortable to work under pressure to deliver projects to time and budget.

Capability to learn fast, thrive in a fast changing environment and passionate about great tech that does good.

Aligned with Thinxtra's values: leadership, ownership, collaboration and empowerment; going the Xtra mile.
Great Reasons to Join Thinxtra
We are at the leading edge of the Internet of Things revolution, on a fast growth path with limitless opportunities for the future.

We are a multicultural and diverse organisation covering Australia, New Zealand and Hong Kong.

You'll be joining a team of passionate people who work together to create a more sustainable future.

We offer a supportive environment with opportunities for career development.

Salary range:
$60,000 - $80,000