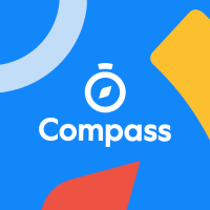 Computer Software, Engineering, Full-time, Hawthorn, Victoria, Australia
Come shape the future of education with us.
At Compass, we love working with schools and strive to deliver new innovations, functions, and process improvements as new technology becomes available. Our services are specifically designed to improve not only the school process but also community culture and student learning outcomes.

Compass is a product that genuinely provides students, teachers, and parents with an improved educational experience. You can leave at the end of each day knowing you made a difference to a student's education or helped make a staff member's day just that little bit better.
Our school management ecosystem is now used in more than 2,000 schools across Australia and beyond. We're joined by over 200 members of the Compass team, delivering smart school management solutions around the world.
About the Role & Team
Our Software Engineers work within our Product teams, where they collaborate with other Engineers, Product Owners, Designers & other stakeholders. We have 13 Engineering teams that champion the many core modules & features across the Compass platform.
What you'll do:
Design, develop and maintain secure, scalable software that's used by thousands of students, parents and teachers throughout the world.
Inspire quality and best practices by championing software craftsmanship, clean code and pair programming
Build great relationships with your team, be generous with your thoughts and feedback (and open to receiving it!)
Grow, learn, lead and thrive in a team of humans who are committed to supporting you and helping you succeed
Mentor your fellow colleagues and drive the architectural strategy by employing industry best practices and following Compass software engineering guidelines
Communicate with our customers to understand their needs, and collaborate with product owners and designers to shape products to solve their problems
Contribute to our diverse and inclusive culture and take pride in doing work that makes a real difference for school communities from Melbourne to Dublin.
Requirements
What you'll bring:
Real-world experience (4-5+ years) in object-oriented programming languages (C#, MS.Net).
Real-world experience (4-5+ years) frontend javascript libraries and frameworks (React.js, Node.js and Typescript).
A keen attitude to develop a high-quality product with other talented developers.
A passion for software development - actively keeping up to date with new tech.
Experience working with SQL/NoSQL databases such as MongoDB and is comfortable designing and implementing database solutions.
Bonus points for experience with Java, Spring Framework, Kubernetes, RabbitMQ or AWS.
Benefits
What's in it for you?
Meaningful work in a rewarding industry that allows you to contribute to a mission that you believe in
Flexible working culture - flexi-hours, hybrid working environment
Learning & Development - we want you to grow and get the most out of your role!
Parental Leave Program for both primary and secondary carers
24/7 access to our Employment Assistance Program (EAP) through the means of face-to-face, livechat and phone support
Social events and weekly free lunches (Melbourne)
It is a really exciting time to join Compass. We are growing fast and need people who want to grow with us. Compass is proud to be an equal opportunity employer. We embrace and celebrate diversity and are committed to creating an inclusive environment for all employees.
Prior To Commencing Employment, You Require:
a valid Employee Working With Children Check
a satisfactory National Police Check
verification of unrestricted work rights in Australia, eg citizenship, passport, or birth certificate
More jobs at Compass Education
---