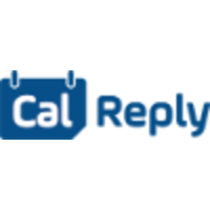 Senior Principal Engineer - Relocation to Australia at CalReply
Information Technology and Services, Information Technology, Full-time, Sydney, New South Wales, Australia
About Rokt
This position will be based in Sydney, Australia. Rokt will provide relocation and visa support for successful candidates
Rokt is the global leader in eCommerce technology, helping companies seize the full potential of every transaction moment to grow revenue and acquire new customers at scale. Live Nation, AMC Theatres, PayPal, Uber, Hulu, Staples, Lands' End, and HelloFresh are among the more than 2,500 leading global businesses and advertisers that use Rokt's solutions to drive more value through every transaction by offering highly relevant messages to their customers at the moment they are most likely to convert.
With our December 2022 secondary transaction, Rokt's valuation increased to $2.4 Billion. We are expanding rapidly and globally – operating in 14 countries across North America, Europe and the Asia-Pacific region with the largest office in Sydney and a major R&D hub in NYC. With 50% annual growth and vibrant company culture, Rokt has been listed in 'Great Places to Work' in the US and Australia. Our award-winning culture is guided by our eight core values: smart with humility, own the outcomes, force for good, conquer new frontiers, enjoy the ride, raise the bar, communicate with impact, and disagree then commit. These values help us attract, engage, and develop the right talent around the globe and ensure we foster an environment that helps us all do our best work. Keen to join a fast-growing company and a vibrant culture? Learn more at rokt.com.
The Rokt engineering team builds best-in-class eCommerce technology that provides personalised and relevant experiences for customers globally and empowers marketers with sophisticated, AI-driven tooling to better understand consumers. Our bespoke platform handles millions of transactions per day and considers billions of data points which gives engineers the opportunity to build technology at scale, collaborate across teams and gain exposure to a wide range of technology. We are expanding rapidly in our major R&D centres in NYC and Sydney. We are passionate about using intelligent systems to improve the transaction moment for retailers everywhere. Come join us and build the future!
About The Role
As a Senior Principal Engineer at Rokt, you will serve as a distinguished individual contributor and technology expert. In this role, you will take ownership of key components within the Rokt product, focusing on delivering features while championing technical excellence across the engineering organisation.
In this role you will be encouraged to influence our technology direction, establish innovative programs, and own architectural solutions. This role requires a commitment to engineering excellence, including setting best practices, leading complex projects, and designing high-performance systems. Leadership qualities are paramount, with a focus on promoting innovation and mentoring to enhance both technical and leadership skills. If you are a strong individual contributor with a passion for shaping the future of technology, this role offers a unique opportunity to drive innovation and excellence at Rokt.

This role will give you a massive scope to have a serious impact on the technical direction and continuously raise the bar of the overall engineering function at Rokt. Playing at a market-leading scale, you'll have an opportunity to deep-dive into some of the most complex and innovative systems around.
In practice, you'll have the chance to improve and build on a system that already has over 35,000 containers in production, deals with Petabytes of data, 2.5bn individual eCommerce transactions per year, the largest Kubeflow pipelines in the world, and systems that routinely deal with 10,000+ RPS, and continues to scale
All of that data that we process goes through Machine Learning and Deep Learning algorithms and models, all built and trained in-house, to ensure peak relevancy for consumers, and are constantly being improved upon, which results in one of the most advanced and mature Machine Learning practices in the world.
We currently have over 140 engineers in Sydney, with a view to expanding over the next few years across all sites. We've established a brand-new engineering hub in Seattle, with access to some of the best engineers from around the world
This is a truly unique opportunity to come into a business hitting its stride, offering a phenomenal mix of freedom and room for innovation and growth, with a mature and well-defined engineering culture to back it up. You'd be working on systems often more scalable and complex than the major tech players, with the freedom to make the role yours, without the red tape that often comes with those roles, and the compensation to back it up.
Responsibilities
Interface with engineering leaders across the business to drive initiatives and scale
Solve technical problems of the highest scope, complexity, and ambiguity as an individual contributor
Proactively identify and propose improvements to the current system architecture that emphasises performance, reliability and scalability
Effectively collaborate with the global Product & Engineering leadership team on highly complex system topics, planning and resourcing topics, and architectural decisions
Teach, grow and mentor the team, and provide advice to other domain experts, and individual contributors, across several teams
Requirements
Bachelor's degree or equivalent practical experience.
15+ years of experience in commercial software development experience designing, building, and operating distributed systems.
Deep understanding of complex and scalable systems - you can design, build and maintain top-level systems with a desire to work on deep and interesting technical problems.
Extensive experience working with cloud-based applications and architecture (Rokt's systems are hosted in 4 separate regions over 14 markets, all on AWS).
Strong system architecture design experience and understanding; space/time complexity, API contract design and stewardship, cloud-based infrastructure (AWS/GCP).
Learn quickly: demonstrated ability to quickly understand and absorb new information. Passion for technology and eager to dive in to figure out how things work.
Problem-solving skills: able to use first principles - using both qualitative and quantitative data - to solve complex problems.
Leadership: organise and motivate engineering contributors, work with the product team to schedule in an efficient and productive manner, and identify and hire exceptional people.
Excellent communication skills in English - you can explain complex ideas to technical and non-technical audiences both verbally and in writing.
At Rokt we encourage autonomy; teams have complete ownership of their systems including building, running and monitoring.
Ideas, opinions, and the ability to share them through respectful proposals, presentations, and team-wide discussions, An eagerness to work and learn in the open and share your learnings with your teammates.
A willingness and comfort in communicating remotely through chat, docs, video calls, and other collaborative online tools.
Benefits
Work with the greatest talent in town. Our recruitment process is tough but diligent. We're constantly aiming to implement our value of "raise the bar" and setting high standards for our Rokt'stars. This is essential in our high-performing, high-grow culture where we strive to bring in the brightest and best talent. Our teams thrive by challenging the status quo and we encourage all of our teams to unleash their desire to achieve something bigger.
Join a community. At Rokt we're a community of curious explorers. We're not afraid of venturing into uncharted territories. We work together as one single, aligned team. We value diversity and transparency which is why we support a number of internal employee resource groups including an EDI steering committee, Rainbow Rokt which empowers our LGBTQIA+ Rokt'stars, Womxn who Rokt promotes gender equality in tech, and more.
Accelerate your career. We want you to unleash your full potential. This is why we have an annual 'Level Up' allowance of $5,000 that gives Rokt'stars the ability to take courses, attend events, go to training, and more to help our great employees become even better leaders.
Take a break. When you work hard, we know you also need to rest. We offer generous time off and parental leave policies, as well as mental health and wellness days for all employees. We even incentivise individuals to utilise their PTO with "High 5" days, an additional 5 days of PTO when you've used 75% of your allotted annual paid leave. We also offer a paid Rokt'star Sabbatical for employees who have been with us for 5 years or more.
Stay happy and healthy. Enjoy catered lunch every day and healthy snacks in the office. Plus join the gym on us! Rokt offers a monthly allowance to use on a gym membership or online fitness classes. We also provide all Rokt'stars access to free 1:1 coaching, therapy and digital mental wellness resources.
Become a shareholder. All Rokt'stars have stock options. If we succeed, everyone is rewarded.
See the world! We want our Rokt'stars to enjoy the ride. As we aim to bring meaning and fun to our everyday work, we host global all-staff events in amazing locations (Phuket, Thailand in January 2020, Hawaii in May 2022, and Whistler in 2023). As we strive to build a community of curious explorers, we also offer generous relocation packages for those interested in moving to another Rokt office. We have bustling offices in great cities including New York, Sydney, London, Singapore, and Tokyo.
We believe we're better together. We love spending time together and are in the office most days (most teams are in the office 3-4 days per week). We also get that you need to balance your life and your commitments so you have the flexibility to manage your own hours and can spend up to a week of every quarter working from anywhere.
We believe in equality. Rokt is an Equal Opportunity Employer and we know our collective strength comes from how different we all are. We encourage you to apply for one of our open roles—irrespective of socio-economic status or background, age, gender identity, race, religion, sexual orientation, colour, pregnancy, carer/family responsibilities, national and social origin, political opinion, marital, veteran, or disability status.
Salary Range - $280,000 - $300,000 AUD per year plus equity and benefits

#LI-Hybrid