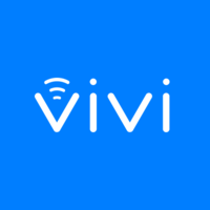 Vivi Talent Community at Vivi
General & Admin, Canada, United Kingdom, United States, Melbourne, Australia
Vivi is the only wireless screen mirroring and digital signage tool designed for education. We help IT help teachers help students with classroom technology that enhances collaboration, control, and creativity.
Vivi exists because we all had that one teacher who changed our lives, who went above and beyond to serve as a role model and sage.
Personalized learning environments have been proven to deliver better educational outcomes for individuals through increased participation and engagement. To successfully create such an environment requires a fluid, visual dialogue between teacher and student. This is why Vivi exists.
Vivi is used by over 250,000 teachers and students around the world and is setting out to disrupt the enormous education industry with our high-growth, ambitious, and creative team.
Don't see what you're looking for? Please apply here to let us know you're interested in working for Vivi. We'll keep your resume on file and will contact you if we find a good match!
Vivi is an equal opportunity employer. This means we are committed to recruiting, training, compensating and promoting our employees regardless of Race, Color, Ancestry, National Origin, Religion, Creed, Age, Disability, Sex, Gender, Sexual Orientation, Gender Identity, Gender expression, Medical condition, Genetic Information, Marital status, or Military or Veteran status. As an education technology organization, we are dedicated to reflecting the diversity, multiculturalism, and inclusion found in our consumers, employees, and partners. Inclusion is at the heart of what we do, from the way we craft our job descriptions, to the values we champion daily.
#li-remote