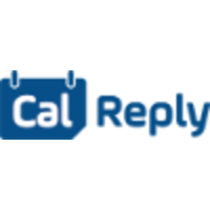 Staff Security Engineer (ProdSec) at CalReply
Marketing and Advertising, Engineering, Full-time, Sydney, New South Wales, Australia
About Rokt
Rokt is the global leader in eCommerce technology, helping companies seize the full potential of every transaction moment to grow revenue and acquire new customers at scale. Live Nation, AMC Theatres, PayPal, Uber, Hulu, Staples, Lands' End, and HelloFresh are among the more than 2,500 leading global businesses and advertisers that use Rokt's solutions to drive more value through every transaction by offering highly relevant messages to their customers at the moment they are most likely to convert.
With our December 2022 secondary transaction, Rokt's valuation increased to $2.4 Billion. We are expanding rapidly and globally – operating in 14 countries across North America, Europe and the Asia-Pacific region with the largest office in Sydney and a major R&D hub in NYC. With 50% annual growth and vibrant company culture, Rokt has been listed in 'Great Places to Work' in the US and Australia. Our award-winning culture is guided by our eight core values: smart with humility, own the outcomes, force for good, conquer new frontiers, enjoy the ride, raise the bar, communicate with impact, and disagree then commit. These values help us attract, engage, and develop the right talent around the globe and ensure we foster an environment that helps us all do our best work. Keen to join a fast-growing company and a vibrant culture? Learn more at rokt.com.
The Rokt engineering team builds best-in-class eCommerce technology that provides personalised and relevant experiences for customers globally and empowers marketers with sophisticated, AI-driven tooling to better understand consumers. Our bespoke platform handles millions of transactions per day and considers billions of data points which allows engineers to build technology at scale, collaborate across teams and gain exposure to a wide range of technology. We are expanding rapidly in our major R&D centres in NYC and Sydney. We are passionate about using intelligent systems to improve the transaction moment for retailers everywhere. Come join us and build the future!
About The Role
Rokt is looking for a Staff Security Engineer who can work with our product engineering teams to ensure security and privacy concerns are adequately addressed at every stage of the SSDLC.
You will be responsible for improving the security maturity of several Engineering teams. You will assist them by reviewing their application designs and infrastructure needs, performing rapid risk assessments, triaging vulnerabilities, implementing mitigating controls, improving automated test capabilities, increasing observability, documenting security requirements and architecture decisions, etc.
When not engaged with Engineering teams, you will design and implement processes, systems or tools that help scale the Security team's governance, preventative and detective controls and related efforts. You will automate auditing or testing processes, build utility libraries or frameworks to address recurring vulnerability types or engage in similar initiatives that can detect or prevent entire vulnerability classes through 'paved road' initiatives.
Responsibilities
Partner with product Engineering teams to improve the security maturity of their applications and any supporting infrastructure, CI/CD pipelines, documentation, and processes
Lead initiatives to develop in-house systems or tools to automate vulnerability discovery and compliance auditing
Develop in-house libraries or frameworks to mitigate recurring vulnerability classes
Use a data-driven approach to validate that security initiatives are successful or to identify strategic opportunities for improvement
Mentor the security team to become SMEs across multiple technologies and security domains
Share your knowledge by giving brown bags, tech talks, and evangelising appropriate tech and security best practices
Requirements
8+ years experience performing secure design reviews, secure code reviews, and security testing of web applications (esp. for apps written in Go, C#.NET, Python) and Cloud environments (esp. AWS, Kubernetes)
5+ years experience designing and building systems, code libraries or frameworks, CI/CD pipeline plugins, proof-of-concept exploits, or other software solutions (esp. in Go, Python, Rust, Java)
Strong understanding of modern web application technologies and related vulnerabilities (e.g. REST, gRPC, Protobuf, Kafka)
Experience operating your own systems and Cloud infrastructure using infrastructure-as-code patterns (esp. Terraform), automated CI/CD pipelines, and observability tooling
Passionate about building security tools and practices that engineers love and that drive efficiency through automation
Benefits
Work with the greatest talent in town. Our recruitment process is tough but diligent. We're constantly aiming to implement our value of "raise the bar" and setting high standards for our Rokt'stars. This is essential in our high-performing, high-grow culture where we strive to bring in the brightest and best talent. Our teams thrive by challenging the status quo and we encourage all of our teams to unleash their desire to achieve something bigger.
Join a community. At Rokt we're a community of curious explorers. We're not afraid of venturing into uncharted territories. We work together as one single, aligned team. We value diversity and transparency which is why we support a number of internal employee resource groups including an EDI steering committee, Rainbow Rokt which empowers our LGBTQIA+ Rokt'stars, Womxn who Rokt promotes gender equality in tech, and more.
Accelerate your career. We want you to unleash your full potential. This is why we have an annual 'Level Up' allowance of $5,000 that gives Rokt'stars the ability to take courses, attend events, go to training, and more to help our great employees become even better leaders.
Take a break. When you work hard, we know you also need to rest. We offer generous time off and parental leave policies, as well as mental health and wellness days for all employees. We even incentivise individuals to utilise their PTO with "High 5" days, an additional 5 days of PTO when you've used 75% of your allotted annual paid leave. We also offer a paid Rokt'star Sabbatical for employees who have been with us for 5 years or more.
Stay happy and healthy. Enjoy catered lunch every day and healthy snacks in the office. Plus join the gym on us! Rokt offers a monthly allowance to use on a gym membership or online fitness classes. We also provide all Rokt'stars access to free 1:1 coaching, therapy and digital mental wellness resources.
Become a shareholder. All Rokt'stars have stock options. If we succeed, everyone is rewarded.
See the world! We want our Rokt'stars to enjoy the ride. As we aim to bring meaning and fun to our everyday work, we host global all-staff events in amazing locations (Phuket, Thailand in January 2020, Hawaii in May 2022, and Whistler in 2023). As we strive to build a community of curious explorers, we also offer generous relocation packages for those interested in moving to another Rokt office. We have bustling offices in great cities including New York, Sydney, London, Singapore, and Tokyo.
We believe we're better together. We love spending time together and are in the office most days (most teams are in the office 3-4 days per week). We also get that you need to balance your life and your commitments so you have the flexibility to manage your own hours and can spend up to a week of every quarter working from anywhere.
We believe in equality. Rokt is an Equal Opportunity Employer and we know our collective strength comes from how different we all are. We encourage you to apply for one of our open roles—irrespective of socio-economic status or background, age, gender identity, race, religion, sexual orientation, colour, pregnancy, carer/family responsibilities, national and social origin, political opinion, marital, veteran, or disability status.
Salary Range - $230,000 - $285,000 AUD per year plus equity and benefits

#LI-Hybrid