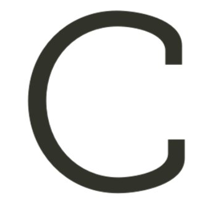 Marketing & Brand Manager at Curio
Higher Education, Marketing, Part-time, Melbourne, Victoria, Australia
Ongoing, Part time (0.6 - 0.8 FTE)

Location: Melbourne, Hybrid work from home (50% office based)
Curio, a leading education consulting and learning experience company, works with universities, vocational education providers, schools and companies to drive change through learning. We lead the online learning transformation of many of our clients and partners through a focus on the creation and delivery of exceptional learning experiences. Our focus on solving complex learner experience problems allows us to specialise in learning strategy, experience, content, design, and delivery. Our business practice stretches across Australia, New Zealand, Asia, United Kingdom, Canada and the United States.
Further details about Curio can be found at our website: https://curio.co
We are seeking an experienced Marketing Manager to develop, implement, track and optimise our brand and marketing campaigns across all digital and non-digital channels. You should have a strong grasp of current marketing tools and strategies and be able to lead integrated digital marketing campaigns from concept to execution.
You will report to the CEO (in Australia). Therefore, you must reside in Melbourne for this role and be subject to rights to work in Australia.


Responsibilities
Develop, implement, and manage Curio Group's marketing strategy across all channels and markets.
Oversee and manage all marketing, events and advertising activities.
Develop and implement a brand strategy, globally.
Define and manage core marketing messages and how they are implemented.
Oversee and manage the company's social media profiles and presence.
Develop and manage sales processes, technology and ensure alignment with marketing and brand strategies.
Track performance and return on investment and prepare regular reports for senior leaders.
Collaborate with internal teams to design, develop, and implement brand and marketing initiatives.
Requirements
A bachelor's degree in marketing, brand or related field.
Proven working experience in digital marketing, particularly for professional services, and / or digital services.
Experience in setting up and optimizing online campaigns.
Strong analytical skills and data-driven thinking.
Up to date with the latest trends and best practices in online marketing and measurement.
Excellent communication and interpersonal skills.
Ability to self-manage, work independently and work effectively as part of a team.
Ability to work well under pressure, prioritise tasks, balance demanding workloads to meet tight deadlines.
Excellent interpersonal and communication skills, both written and verbal.
Desired
Work experience in professional services, digital agencies, technology companies.
Benefits
Flexible, fun work environment.
Significant career opportunities as Curio grows.
Opportunity to work with a range of world leading education and corporate clients.
Four weeks annual leave plus up to an extra week over the Christmas - New Year period in Australia during the Curio shutdown.
Monthly technology allowance also payable to cover mobile phone and internet usage.
Remuneration: $120,000 - $140,000 (full time pro rata) depending on experience plus 11.0% superannuation.
Applications Close: 22 August 2023