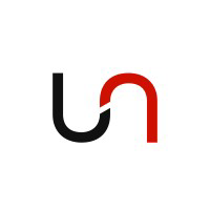 Head of Finance and Company Operations at Unleash Live
Finance, Fulltime Employee, Sydney, Australia
Are you passionate about technology and working for a growing company in a fast-paced environment?

Unleash live is a world-leading A.I. video analytics platform, helping our customers in the infrastructure, renewables and cities & transport spaces take vision from any camera and combine it with A.I. to deliver actionable insights in real-time.

After securing a Series A fundraising round, Unleash live is in an exciting expansion stage focused on the Australian and the US markets. People that are interested in travel and are flexible to work with our globally spread team are our best assets.

To be successful we are always looking for people that thrive in solving customer challenges, and are capable of developing technology that drives innovation.

This is a great opportunity for someone who wants to grow their career, gain experience in multiple business units and likes access to the senior leadership team.

We have a young and dynamic, culturally diverse team that is based in Sydney, Poland and soon to be established in the US.

About the role

The Head of Finance and Company Operations is a key leadership role at Unleash live. Your primary function is to contribute to organizational decision-making related to vision, strategy and culture.

You will own the development and implementation of the Company's financial plans, be accountable for building a high-performing financial team as well as be responsible for reporting business and financial performance to the board and investors. This role reports directly to the CEO and is instrumental in helping to achieve the strategic objectives of the business, providing commercial advice and cross-functional insight to ensure the business grows rapidly.

You are expected to be an effective communicator who knows how to engage, negotiate and build lasting relationships with stakeholders across the full spectrum of Unleash live.  You will intelligently draw on internal resources to achieve the financial and operational outcomes set out in our annual business plan.

This position gives you the opportunity to work in a high energy, fun and agile team environment where you're enthusiastic about the latest technology developments in computer vision, analytics and data solutions. 


Responsibilities

LEADERSHIP
- Contribute actively to all discussions and decisions at the senior leadership level of Unleash live;
- Provide sound financial insights to senior leadership, CEO and the Board to aid critical decisions across the business, drive revenue and customer acquisition/retention and optimize pricing strategy;
- Hunt and advocate for company growth opportunities, whilst intelligently deploying finite Company resources;
- Manage multiple stakeholder groups and be the external-facing Company representative for the finance function;
- Play a key role in securing equity funds and communicating with investors

FINANCE, ACCOUNTING & TAX
- Report directly to the board on accounting, finance, tax and operational matters;
- Develop and oversee the financial planning and reporting for the organization;
- Directing budgeting and cash flow modeling;
- Develop global income / sales tax and transfer pricing strategy;
- Establish the financial and governance systems that will underpin rapid customer and team expansion in the US;
- Partner with the Sales function to ensure the business has the appropriate eCommerce capability to drive sales, user growth and customer engagement; 
- Oversee any financial analysis required by other departments;
- Maintain awareness of internal and external financial and economic trends, changes in financial management practices and standards within the ICT sector;  
- Ensure the finance team implements the appropriate tools to effectively scale the finance function as the Company grows including automating where possible;
- Identifying need for and overseeing implementation of new accounting policies in line with GAAP;
- Overseeing customer procurement in partnership with the Head of Sales Ops.

COMPANY OPERATIONS
- Overseeing the internal Operations function at the company in the short-term absence of a dedicated Operations leadership function,  including premises relationships and processes, planning for potential premises change and set up, IT oversight, internal process & communication optimisation;
- Overseeing the People function at the company in the short-term absence of a dedicated People leadership position, including recruitment, offers, JDs, onboarding, offboarding, performance review and management, people-related ISO requirements, culture and social initiatives;
- Managing relationship with company legal representation in partnership with the CEO;
- Working with external legal counsel when setting up new overseas entities;
- Working with external legal counsel to oversee the maintenance and management of the cap table, data room and contracts/NDAs;
- Working with external legal counsel to oversee the custody and protection of company IP;
- Overseeing the planning of company business insurance requirements;
- Involvement in company-wide compensation and incentive planning to ensure Company goal alignment;
- Lead and grow a high-performing finance, people and operations team. Currently one direct report;
- Coach and mentor direct reports to support their professional success and development goals.

Experience

Education level, knowledge and work experience: Essential
- Bachelor's degree, preferably in finance or accounting
- MBA or CA/CPA designation
- Minimum 10+ years relevant professional experience
- Board-level financial reporting experience
- Experience in a senior position in a rapid-growth environment
- Right to work in Australia
- Availability and willingness to travel internationally

Education level, knowledge and work experience: Desirable
- Financial modeling skills
- Software industry experience

Technical skills preferred
- G Suite
- Slack
- Xero
- Hubspot CRM
- Excel / G Sheets

Personality / Style / Approach
- High levels of personal commitment, accountability and integrity 
- Results oriented and a bias for action
- Flexible approach, able to operate effectively with   ambiguity, uncertainty and change
- Dedication to continually driving high levels of performance to try and meet and exceed goals
- Strong executive leadership, strategic thinking and analytical skills
- Ability to develop and inspire a team by empowering decision-making at lower levels, offering frequent opportunities to develop, and encouraging upward feedback. You hold yourself accountable for the performance of the team and take absolute ownership.

Our team is located across several continents with offices in the USA, Australia, and Europe. We work in an agile mode, on location and remote fashion supporting each other with a heavy bias towards open communication and high quality outcomes.

We are proud of our diverse cultural team and hybrid work environment. We believe building a team diverse in people, ideas and experiences allow individuals to perform at the highest level.
More jobs at Unleash Live
---
Sales, Fulltime Employee
Sydney, Australia
sydney
sales
Sales, Fulltime Employee
Sydney, Australia
sydney
sales