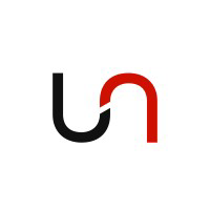 Industry Sales Lead - Energy - Australia/US at Unleash Live
Sales, Fulltime Employee, Sydney, Australia
Are you passionate about technology and working for a growing company in a fast-paced environment?

Unleash live is a world-leading A.I. video analytics platform, helping our customers in the infrastructure, renewables and cities & transport spaces take vision from any camera and combine it with A.I. to deliver actionable insights in real-time.

After securing a Series A fundraising round, Unleash live is in an exciting expansion stage focused on the Australian and the US markets. People that are interested in travel and are flexible to work with our globally spread team are our best assets.

To be successful we are always looking for people that thrive in solving customer challenges, and are capable of developing technology that drives innovation.

This is a great opportunity for someone who wants to grow their career, gain experience in multiple business units and likes access to the senior leadership team.

We have a young and dynamic, culturally diverse team that is based in Sydney, Poland and soon to be established in the US.

This role will harness your technical, analytical and interpersonal skills to drive usage, revenue growth, and loyalty from our prospects and customers. The role has revenue and customer acquisition targets which greatly benefit from the right candidate's urgency, proactiveness and drive to deliver sales results. 

You will be a leading point of contact for our customers. One seeking to deliver customer delight by having a firm grasp of the customers technical and operational needs. You'll be joining a hands on, fast paced SaaS selling environment where you'll experience the full breadth of sales cycles

You will be comfortable building rapport, relationships and commercial engagements through Social selling, Outbound activities and other tried and tested methods in collaboration with marketing who also generates marketing qualified leads. 

Your high level of energy, passion for sales, strong technical understanding and entrepreneurial spirit will be welcomed providing you opportunities to contribute and influence outcomes across the business.

What will you do?
Achieve quarterly revenue targets by closing medium & large, complex enterprise sales
Develop and maintain a pipeline of business opportunity
Provide accurate forecasts for your business opportunities
Establish Lead qualification and assisting in formulating value propositions
Preparation of technical proposals for new and existing customer applications, providing a high standard of technical solution design to clients and create proposals and SOWs
Assessment of opportunity viability from a technical & commercial perspective
Proactively deliver proof of value to customers through demos and business cases
Coordinating interactions between customers, our AI / Engineering teams in technical discussions
Assist internal and external stakeholders by answering technical requests and providing technical information on Unleash live's platform
Participate in sales calls and lead the technical solution design and rollout discussions
Development of RFT/RFP responses and commercial proposals
Support non-technical Sales team members in customer discussions
Subject matter research, data consolidation and interpretation
Preparation of PowerPoint presentations for internal and external communication
Update and maintenance of CRM
Build relationships across marketing, product and engineering as the voice of the customer
Feed your understanding of customer personas back into the Product and Marketing teams and develop a sales strategy to leverage current customer insights
You will be our Sales Ambassador for our Energy vertical for both Australia and US markets
People that fit this role
Strong research and lead generation skills. You have a structured approach to delivering results from your research time
An entrepreneurial mindset to overcome barriers with creative thinking or can-do mindset
A natural bias towards action who is skilled in communication and fluent in IT concepts. Customers like your approach and find you a pleasure to work with
Results oriented and a bias for action
You enjoy and embrace working in a scaleup environment while rising to the occasion - bringing process and structure as we rapidly grow
High levels of personal commitment and accountability
Attention to detail and dedication to quality
You are motivated by helping businesses improve and reach their potential and have a knack for leveraging multiple relationships to reach goals
Enjoys the sales pressure of deadlines and hitting targets
Ready to travel 30% of your time
Industry Expertise
Take a keen interest in industry trends, challenges, and changes happening in the Energy sector
Become a subject matter expert and build a personal brand as the "go to" person for the industry vertical both internally and externally
Ideally candidates who have a background working with video, connected cameras over VMS and enterprise Saas
Our team is located across several continents with offices in the USA, Australia, and Europe. We work in an agile mode, on location and remote fashion supporting each other with a heavy bias towards open communication and high quality outcomes.

We are proud of our diverse cultural team and hybrid work environment. We believe building a team diverse in people, ideas and experiences allow individuals to perform at the highest level.
More jobs at Unleash Live
---
Finance, Fulltime Employee
Sydney, Australia
sydney
finance
Sales, Fulltime Employee
Sydney, Australia
sydney
sales