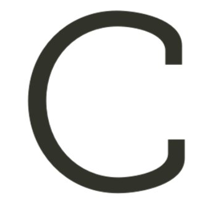 Online learning facilitator for Psychology at Curio
Higher Education, Education, Contract, Remote, Melbourne, Victoria, Australia
About Curio
Curio, a fast-growing education consulting and services company, works with universities, TAFEs, schools and companies to drive change through improved learning. In recent years, we have led the online learning transformation of many of our clients through a focus on the creation of exceptional learning experiences as well as creating new learning technologies and products. As a result, we have grown rapidly in five years to a head count of over 200 and will continue to grow across Australia, New Zealand, Europe, Asia and North America.
Further details about Curio can be found at our website: https://curio.co
About The Faculty
The Faculty is a service of Curio.

We provide quality education services to universities, vocational education providers, other higher education providers, and corporate.
We are passionate educators who believe in the power expert facilitation to ensure a successful online learning experience.
Role of Online Learning Facilitator in Psychology
We are seeking educators with a passion for online education to work with us on delivering post-graduate level intensive 6-week online courses in Psychology for our Australian client.
Requirements
At least relevant Master's degree or PhD degree in psychology
Registered psychologist
Substantial work experience, preferably in the related subject matter
Significant industry experience
High level written and verbal communication skills
Strong engagement, organisation & planning skills
Confidence and resourcefulness in learning new technologies, such as Canvas Learning management System and Collaborate Ultra, Zoom
High levels of empathy for the challenges experienced by online students
A passion for helping online students succeed both academically and personally
Requirements of the role
Delivery of planned academic content
Facilitating learning activities and assessment tasks (including e-moderation, assessment and feedback)
Marking, processing and submitting assessment results
Online facilitators are not required to establish curriculum, design learning activities, schedule learning and teaching, set assessments or develop marking schemes.
Benefits
AU$70-$80 per hour plus super
Flexible and online work with mostly evening and weekend hours required