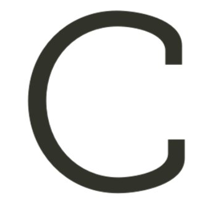 Business Analyst at Curio
Management Consulting, Business Analyst, Other, Melbourne, Victoria, Australia
About Curio
Curio, a fast-growing education consulting and services company, works with universities, TAFEs, schools and companies to drive change through improved learning. In recent years, we have advised clients on the transformation of their learning and led the online learning evolution of many of our clients through a focus on the creation of exceptional learning experiences as well as creating new learning technologies and products. As a result, we have grown rapidly in five years to a head count of over 200 and will continue to grow across Australia, New Zealand, Europe, Asia and North America.
Further details about Curio can be found at our website: https://curio.co
This role
The role has two aspects:
Work on advisory projects of a strategic nature with our clients.
Support Curio internally with business and market analysis in partnership with the CEO.
Importantly the skills, capabilities and responsibilities are similar.
Skills and capabilities
Contribute to short-term or long-term projects to address a variety of issues and needs
Meet with management or appropriate staff to understand their requirements
Use interviews, research and surveys etc. to collect necessary data
Conduct situational and data analysis to identify and understand a problem or issue
Present and explain findings to appropriate executives
Requirements
Knowledge of data analysis and research techniques
Excellent organisational and coordination skills
Analytical, curious and creative
The likely candidate is currently studying in the later years of a Bachelor or Masters degree and is looking for casual, flexible work. You must have the right to work in Australia. If you have an interest in consulting as a career, then this role is likely ideal for you to learn the ropes.
Benefits
A flexible, fun work environment.
Significant career advancement opportunities as Curio grows
Opportunity to work with a range of world leading education and corporate clients
Casual role $40 per hour plus super.