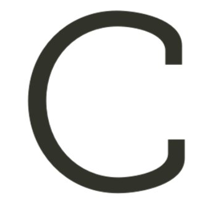 Psychology Research Project Supervisor- Part A at Curio
Higher Education, Education, Other, Remote, Australia
ABOUT CURIO FACULTY
Curio, a leading education consulting and learning experience company, works with universities, vocational education providers, schools and companies to drive change through learning.
We have led the online learning transformation of many of our clients and partners through a focus on the creation of exceptional learning experiences, through course design and online facilitation.
Curio Faculty provides quality education services to universities, vocational education providers, other higher education providers, and corporate partners and not for profits.
We are passionate educators who believe in the power of expert content development and online facilitation to deliver exceptional learner outcomes.
Course Overview
How do you bring together evidence to answer critical questions in psychology? This course will provide you with the opportunity to investigate a substantive individual research question relevant to the discipline of psychology, using the skills and knowledge you have developed during the program of study. Both Part A and Part B must be studied in consecutive teaching periods.
The research supervisor is to supervise a group of max 10 students for their projects. This includes group and individual learning sessions and the assessment of projects. Term time: 2 teaching periods (4 months). More details to be confirmed.

Rate: $80 per hour. Number of hours: TBC
Online learning is an intensive learning experience for both the students and the online facilitator. You will be provided with a great deal of support from The Faculty and our client in order to deliver a great student experience.
Requirements
Must haves:
Must be a registered psychologist, PhD in psychology and research active.
Substantial work or practice-based experience, and significant industry experience in the related subject matter
Demonstratable currency in skills and contemporary teaching and learning experience relevant to the discipline they are handling, online is highly regarded
Academic profile reflecting the supervision capacity required to lead students in intellectual inquiry suited to the nature and expected learning outcomes of each Course
Demonstrated active engagement in continuing scholarship or industry activity relevant to the discipline they are supervising where delivering higher degrees such as postgraduate awards (e.g., Masters)
Knowledge of contemporary developments in the relevant discipline of the Course informed by their own continued learning or practice
High level written and verbal communication skills
Strong organisation & planning skills
Confidence and resourcefulness in learning new technologies
The ability to demonstrate high levels of empathy for the challenges experienced by online students
Benefits
Flexible and online work with mostly evening and weekend hours required