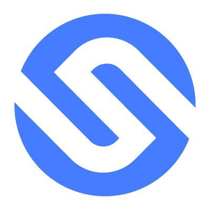 Sonder Responder - Western Australia at Sonder
Responder Network, Albany & Esperance, Western Australia
Sonder is an active care technology company that helps organisations improve the wellbeing of their people so they perform at their best. Our mobile app provides immediate, 24/7 support from a team of safety, medical, and mental health professionals - plus onsite help for time-sensitive scenarios. Accredited by the Australian Council on Healthcare Standards (ACHS), our platform gives leaders the insights they need to act on tomorrow's wellbeing challenges today.
We completed a highly successful Series B capital raise in August 2022. With operations in Australia, New Zealand and the UK, we are at an exciting time of growth and we invite you to join us on our mission to help organisations around the world create a culture of Active Care.
500,000+ eligible members across multiple countries
300 + team members, as well as an on-the-ground responder network
Trusted by major corporations, education providers, and government agencies
Winner of the 2021 Australian Financial Review BOSS #1 Most Innovative Company (Technology)
Join Sonder's innovative movement to provide global support through the right care at the right time and know you are contributing to empowering people to be at their best.
About the role
At the heart of our operation is our Response Network of Sonder Responders who provide in-person support to our members who need help, when they need it, in coordination with our Support Centre. Serving and former workers from within the identified industries are eligible to apply, as there is plenty of flexibility to enjoy your work-life balance with your on-call capacity.
Ideally based in, or around:
You'll be a part of the Sonder Responders Network employed in a casual capacity.
Sonder Responders work a flexible, 24-hour on-call roster, and this is an exciting opportunity for the right people to build and expand the network in Australia from the ground level. Your experience in decision-making, response, empathy, and a drive to help others will be essential to success and satisfaction in this role. You will be free to nominate your hours of availability and will be generously compensated with remuneration for both on-call availability, when required, and incident response.
You will also, when required, assist the Response Network Manager to:
Conduct stakeholder engagement to support Sonder's business and operational outputs as directed
Nurture partnership relations, engagement and training
Provide input to operational procedures and network management
Conduct emergency and non-emergency support responses as required to support the network of responders in your area
Who are we looking for?
We're seeking experienced individuals from the military, law enforcement, mental health sector or emergency services industries who are passionate about providing assistance to people in need. We are looking for someone who is confident in their ability to assess a critical situation and determine, or recommend, the next steps. Empathy is essential.
You will have:
Recent or current experience in Australia within emergency services, military and/or security-related work and a strong network of contacts in the local area
High level of self-awareness, motivation, and self-management
Ability to set priorities, act on key issues and make quick decisions while displaying interpersonal sensitivity
Ability to work a flexible, on-call roster
Check out our life page for more info - https://www.linkedin.com/company/sondersafe/life/
Due to the nature of our industry, all Sonder employees are required to complete a National Police Check and WWCC. If you have recently obtained these clearances, please indicate this in your application.

For any enquiries, or to arrange a confidential conversation, please contact [email protected]