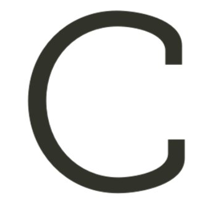 Primary Mathematics Content Expert at Curio
E-Learning, Education, Sydney, New South Wales, Australia
Maximum Term (16 months)
Full time
Sydney-based, primarily remote opportunity (occasionally required to attend office)
Do you have a passion for Mathematics and a desire to create impactful learning experiences beyond the classroom?
We are thrilled to present an exceptional opportunity for an experienced Early Stage and Stage 1 teacher to join our team as a Mathematics Subject Matter Expert (SME). If you're looking for a fresh challenge in the education sector without the constraints of traditional teaching, this role is tailor-made for you!
About the role

As a Mathematics Content Expert, you will play a pivotal role in the development of cutting-edge digital learning resources for K – 2 students. You will take the centre stage as the front person on camera, delivering recorded video lessons to the young audience. You will also be the driving force behind the scenes, crafting digital learning resources. This dynamic role is supported by with our innovative learning designers, graphic designers, web developers, a filming crew and skilled editors. This is a chance to make your dream learning resources a reality.

About Curio
Curio, a leading education consulting and learning experience company, works with universities, vocational education providers, schools, and companies to drive change through learning. We lead the online learning transformation of many of our clients and partners through a focus on the creation and delivery of exceptional learning experiences.
Further details about Curio can be found at our website: https://curio.co
Responsibilities
Write video scripts and be the star of videos that address assigned content points in the new NSW Mathematics syllabus.
Deliver teaching to camera to a prescribed script
Work closely with the team to co-design and develop captivating digital learning activities that align with the Maths curriculum for Early-stage and Stage 1 students.
Design printable worksheets for students, parents and teachers.
Write high-quality student-facing material to appropriate levels
Work independently or in a distributed team using a variety of collaboration and project management tools.
Communicate effectively and professionally individually and in teams, including with client stakeholders and colleagues at Curio.
Requirements
A strong background in Early Stage and Stage 1 teaching (5 – 10 years) in Australian schools, coupled with a strong passion for Mathematics education.
Ability to translate content points from the syllabus to student-facing lessons and activities.
Ability to confidently deliver lessons and demonstrations to cameras.
Ability to frequently travel to a location in Sydney for filming.
Familiarity with Maths teaching strategies and syllabus documents.
Excellent written and verbal communication skills.
Attention to detail and ability to meet deadlines.
Can follow agile work practices and thrive in the fast-paced environment.
Be open-minded and work iteratively in response to feedback.
"Can do" attitude.
Benefits
Flexible, hybrid work environment
Opportunity to work with a range of world leading education clients
Maximum Term (Fixed term) role with a potential for extension
Remuneration: $105,000 - 115,000 per annum (depending on experience)
Applications Close: 9 August 2023