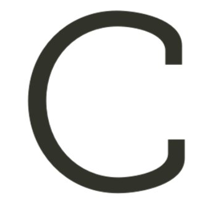 Subject Matter Experts for Short-Course Scoping Project at Curio
Higher Education, Education, Other, Melbourne, Victoria, Australia
ABOUT CURIO FACULTY
Curio, a leading education consulting and learning experience company, works with universities, vocational education providers, schools and companies to drive change through learning.
We have led the online learning transformation of many of our clients and partners through a focus on the creation of exceptional learning experiences, through course design and online facilitation.
Curio Faculty provides quality education services to universities, vocational education providers, other higher education providers, and corporate partners and not for profits.
We are passionate educators who believe in the power of expert content development and online facilitation to deliver exceptional learner outcomes.
Overview
Our international client is seeking to diversify its portfolio to include short- course provision. They would like to develop a portfolio of short-courses in Business and Management, Computing/Technology, and Sustainability, all of which align well with the future needs of business. In particular, they are interested in the interdisciplinary overlaps between these subject areas. In addition, they would like to see soft skills needs addressed.
They are looking for 18 subject matter experts to contribute to this project with the specialisms itemised below. Each subject matter expert will have a blend of academic and corporate expertise.
Specialism 1: Business & Management (5 SMEs to be required)
Specialism 2: Computer & Technology (5 SMEs to be required)
Specialism 3: Sustainability (5 SMEs to be required)
Specialism 4:Business & Management and Computer & Technology (1 SME to be required)
Specialism 5:Business & Management and Sustainability (1 SME to be required)
Specialism 6:Computer & Technology and Sustainability (1 SME to be required)
Please indicate your specialism number 1 through to 5 in your application.

Hours: approx 6 -12 hours (in a few workshops)
Duration: to be advised
Pay rate: to be advised
Due date: 30/5
Position Summary
A subject-matter expert (SME) is a person who is an authority in an area, topic or discipline.
SMEs are engaged to assist the development or re-development of a course (subject). They may contribute, author, research and provide a high level of assistance as well as expertise in the development or re-development of the course.
SMEs may collaborate with Learning Designers and Course Coordinators during the development or re-development of courses. This may include updating an existing course or the assessments within an existing course, creating a course map for a new course, developing a prototype, and building a full course.
SMEs are often sourced from industry, consultancies, partner organisations, or recruitment organisations.
Key responsibilities and Duties:
Participate in workshops to map out the overall curriculum and course architecture, the assessment strategy in overview, and the more finely grained structure of individual learning activities
Participate, as required, in workshops or conversations with clients, partners and industry to mine their expertise and understand how they will be able to contribute
Work with Learning Designer to design activities, develop authentic and engaging learning activities, create performance tasks and identify opportunities for automated formative feedback
Write course content based on a pre-agreed course map, ensuring appropriate referencing
Deliver course content according to project timelines
Assist in planning for the development of bespoke videos, writing interview questions/prompts
Communicating with University librarians around resources to be located / cleared
Identify resources to be used
Communicate with graphic designers on images to be designed for the course
Source contemporary course content material
Write assessment tasks and rubrics with the learning designer and/or learning and teaching experts from partner/client and creating any assessment materials such as case studies or data sets
Quality assurance of each learning activity in the final learning design from a SME perspective
Incorporate feedback and changes as required by the client/partner
Objectives of this role:
The role of Subject Matter Expert (SME) is primarily to provide relevant subject matter content for online courses. The SME works in close collaboration with Learning Experience Designers and Developers and partners/clients to develop meaningful and engaging courses, support resources, and learning experiences based on the objectives and learning outcomes of the learning experience. The design and development of learning experiences is typically closely project managed but also dynamic and fast-paced, to achieve project deadlines, and entail highly developed communication and collaboration.
Requirements
Skills and Qualifications:
must have Masters or PhD degree relative to the topic
Have experience in course development.
Online teaching experience in a relevant field, tertiary level is highly desirable.
Experience in curriculum design, online course content development is highly desirable.
Contemporary Industry and/or professional practice experience and currency in relevant field
Contemporary knowledge of e-learning trends and student learning is highly desirable.
Ability to write course content that is responsive to the learner audience.
Demonstrated commitment to high quality teaching in delivery; an ability to lead a workshop and facilitate in an engaging and original way.
Ability to work as part of a team with Learning Experience Designers and Developers and Clients/Partners
An interest in online learning pedagogy
Hold a solutions-oriented approach.
Ability to self-manage time, and to work to deadlines.
Openness and ability to receive feedback, incorporating input from diverse perspectives.
Strong communication and interpersonal skills
Key Selection Criteria
SMEs must have at least 5 years of experience in a relevant area, topic, discipline or related field if the topic area is new or developing.
Must be an industry leader or thought leader in the relevant area, topic, or discipline.
Experience running workshops and/or presenting at conferences or industry events.
Will happily collaborate with Learning Designers and Course Coordinators
Has an understanding/passion for online learning and online pedagogy
Excellent communication skills
Can work towards milestones and deadlines - course map, prototype, full course.
Enjoys telling a story - narrative, structure, sequencing.
Can think outside the box to reimagine a course's vision, mission, and objectives.