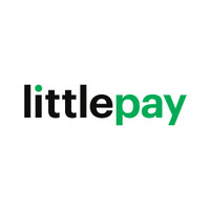 Senior Software Engineer - Partner team at Littlepay
Full-Time, Engineering, Melbourne, Australia, Victoria
About us
We're Littlepay - a fast growing fintech based in Melbourne, and the world's only payment processor specialising in the transit and mobility sector. We've developed a payments platform that enables customers to pay for public transport using any payment card, mobile wallet, or wearable device. Littlepay is now processing transactions in 12 countries and continuing to expand globally.
Our Littlepay values:
We value trust and trustworthiness
We embrace challenge
We solve problems, together
We deliver with speed and agility
We are candid and kind
About the opportunity
We are looking for talented senior engineers to join our highly skilled team, delivering technical excellence on our exciting product roadmap and scaling our platform as we continue to expand across the globe.
Engineering teams at Littlepay have end-to-end ownership of the work they deliver. As a Senior Software Engineer within our Partner team, you will take ownership for the delivery of products and insights, adding value for internal and external customers. You will have an impact by helping others in your team be better through mentoring, design and code reviews. You will need to be curious, proactive and motivated to provide the best partner experience in the transit and mobility sectors.
As a Senior Software Engineer, you'll:
Be passionate about collaborative product development
Concern?? for domain boundaries and identify design trade offs
Be a strong advocate of best practices and continuous improvement
Take end-to-end ownership for delivering public APIs that delight our customers
Enjoy solving complex and interesting problems in an agile team setting
Care about your team, help them grow and provide kind feedback and mentoring
From a technology standpoint, you'll work with:
Java/Spring/NodeJS microservices
Open source and AWS technologies (ECS/RDS/DynamoDB/S3/SQS/APIGateway/Lambda/SAM/CF)
About you
Ideally, you'll have:
Solid Java/Spring skills with a minimum of 7 years of experience across the stack
RESTful API experience
An interest or experience in cryptographic algorithms and transaction security
An enthusiastic attitude and a collaborative nature to share your knowledge
A willingness to learn, fail, and try again
Genuine curiosity, and a proactive and self-motivated approach to learning
The ability to comprehend, co-ordinate, and communicate clearly and effectively on a wide range of issues with colleagues, both technical and non-technical
Knowledgeable of CI/CD practices
Why us?
We love to look after our people, and want you to feel comfortable bringing your authentic self to work. At Littlepay, you'll:
Be part of an inclusive and diverse team who celebrates the differences and unique gifts we each bring to work
Have access to significant learning and development programs
Be able to take advantage of international travel opportunities
Have access to a Littlepay company wide public holiday and a flexible public holiday program
Be able to take up the numerous other benefits that being at Littlepay affords you, including being part of a growing community of innovators at Stone and Chalk
Our recruitment process
If you've been shortlisted for the role, you'll first have a chat with our Head of Talent, who will set up an interview if the stars align. A short workplace preferences questionnaire will also be sent to help us learn more about the way you prefer to work. Following a successful first interview, you'll meet with a second set of Littlepay folks, and be invited to participate in the final stage before being presented with an offer.
If you have any questions regarding the recruitment process or if you require any accommodations for any stage in the interview process, please let us know. Additionally, if you don't meet all of the criteria (we know that some underrepresented groups tend to avoid applying if they don't), please still apply. We really enjoy meeting people who might bring a fresh perspective on a problem we need to solve!
Ultimately, being part of our small but mighty team means you'll have the opportunity to learn about micropayments, and have a hand in the provision of services that impact millions of people. You'll help us deliver on our revolutionary product roadmap and help scale our platform as we continue to expand across the globe.
If this opportunity interests you, hit apply! We look forward to learning about you.