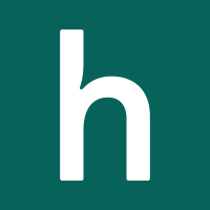 Senior Product Manager at Hometime
Full-Time, Product, Engineering, & Design, Remote, New South Wales
Why you want to join Hometime:
As a startup, we are a small team and move at a fast pace. This means we are looking for resourceful self-starters that thrive in a fast-paced environment. You'll be wearing many hats as an integral part of our business, with the flexibility to pave your own career path and make a tremendous impact.
We are looking for a Senior Product Manager to join our team and help refine our product that empowers short-term property managers to build successful businesses.
About Hometime:
Hometime is one of the most exciting travel / real estate startups in Australia and New Zealand, providing short-term property management to thousands of property investors. Our platform comprises software + business services + a network of service delivery partners, and is already powering the largest portfolio of professionally managed Airbnb properties in the APAC region.
Our ambition is to become the category leader for short-term rentals through our innovative business model. Hometime empowers local property managers (hosting partners) with the tools and technology to scale their businesses and collectively we are fast becoming the preferred service for property investors and guests alike.
What you'll be doing:
As one of the senior members of the technology team you will be responsible for key stakeholder management, working closely with the C-suite, product & engineering teams to align our product strategy with the overall business strategy. We want you to be an evangelist for the product strategy & roadmap throughout the business

In order to achieve the above you will need to be familiar with business strategy in a fast moving startup and how this translates to a product strategy. You will also need to be an expert in stakeholder management with experience navigating competing priorities and negotiating a pathway forward that best aligns with the business direction

We want you to be a force multiplier in our team, helping to successfully negotiate scope and deadline constraints

Contribute to Hometime's established product development process by quickly recognising problems and facilitating a solution among stakeholders (both internal & external) and implementing best practises that empower the wider business

Define, measure and improve key metrics for the product to translate to the growth and success of the business

Deal with fires as they arise, think creatively about potential solutions and help the business resolve to a solution whilst planning any longer term fixes that might be required
Your impact:
This means you'll be actively contributing to our mission to empower a network of micro-entrepreneurs to build successful short-term rental businesses, by taking a leading role in the technology that powers their business.
About you:
We value transferable skills and strengths over experience. We're looking for someone who ticks most of the boxes below, but we don't mind where you developed these skills. This role can be performed remotely, however we'd like you to be able to attend one of our offices in Sydney, Melbourne or Brisbane for occasional meetups, social events and problem solving. 
What we're looking for:
Someone with high accountability, high autonomy and is a self starter

Someone who's easy to work with. High integrity, high EQ, humble and happy - which is what you will get from us in return

Calm under pressure, clear thinker and great at articulating your thoughts

Motivated, self-driven team player who inspires and motivates those around them and aspires to lead their own team

An analytical and entrepreneurial mindset with a resourceful and results-driven can-do attitude 

Excellent communications skills, both spoken and written, with a knack for getting to the core of an issue

Someone with refined time management, prioritisation and business judgement skills
Preferred experience:
Ideally you've worked in a startup or a fast paced, founder lead business

5+ years experience as a product manager or business analyst, having worked your way through the ranks into a Senior Product Manager role

Experience working with remote teams is a plus
Some of the perks:
Competitive salary package in line with your experience

A fully flexible working arrangement - work from wherever you are productive

Quarterly team events

Coffee on the house! $75 per month to enjoy at your local café

Birthday day off

Gain experience at one of Australia's fastest-moving travel start-ups with huge learning & career opportunities